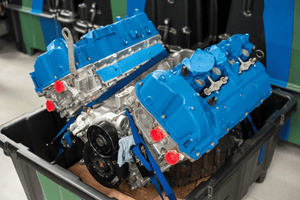 Who is Carbahn?
CarBahn is a leading producer of BMW and Mercedes tuning software and high performance parts.
Steve Dinan, CEO and founder of Carbahn, is a well-known pioneer in BMW and Mercedes software tunes. Increase your BMW or Mercedes power and performance safely with Carbahn's performance tuning software.
When it comes to high performance upgrades, we have a long history in racing. Steve Dinan, also founder of Dinan Cars, built the largest BMW aftermarket company in the US. CarBahn is testing and approving high performance products that meet Steve's standards. In addition, Steve is combining these products with proprietary high-performance products to give you the best selections of durable street car performance equipment.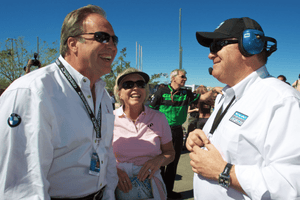 Meet Steve Dinan
Steve Dinan, a pioneer in improving, tuning, and enhancing performance, possesses a relentless curiosity that drives him to question the status quo. Throughout his career, he has consistently asked, "Why is it made this way? What happens if this is changed? Can it be improved and why?" For Steve, driving is not just a mere act but an ongoing classroom, where every maneuver and modification becomes part of an ever-evolving if-then statement. Each change made to a vehicle serves as a learning opportunity, and through careful observation and analysis, Steve's confidence in his craft continues to grow. He understands that the cars themselves possess a language, and by developing an empathetic connection, he can discern whether they appreciate or reject the modifications.
Here are some of the things Carbahn is know for
Performance Software
CarBahn's performance software is designed to deliver reliable "Smooth Power" meaning the software is calibrated correctly by using a safe approach to power adjustment. Excessive torque will break the tires loose, overload the engine and ruin the drivetrain. To reach optimum power, the software is easily combined with our high-performance intercoolers/heat exchangers and turbos.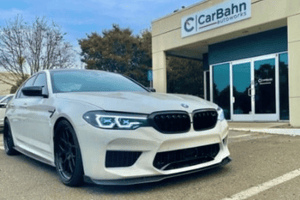 Suspension Tuning
Steve Dinan is famous for road car suspension systems that not only handle better than the competition they ride better as well. CarBahn designs their own suspension systems paying careful attention to spring, damping and anti-roll bar relationships as well as bushing deflection and suspension geometry to make a truly superior system.