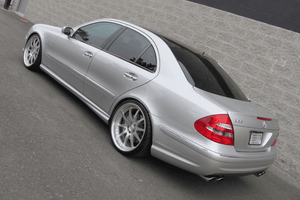 RRT has a great relationship with many different wheel and tire vendors. We provide wheel solutions from manufacturers like Apex, BBS, HRE and others. RRT will take the time to help you build a package that fits your needs. We can help you tear around the track or cruise the strip or add styling to your daily driver. We will use our touchless tire mounter and RoadForce machine to mate the tires to the wheels. This ensures that your new items are mounted on your car scratch free and perfectly balanced. RRT's expert technicians can mount any size rim and tire. Whether it is a stretched street ride, full blown track slick or an OEM replacement set for your daily driver.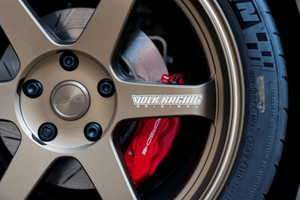 Which tires and wheels are for me?
Wheels and tires are one of the aspects of a car where there is not a one size fits all solution. There are literally countless combinations of widths, diameters and offsets. Tire size isn't as simple as picking the nominal size (ex: 255/40/18). Different manufactures measure their tires differently and different styles of tires fit wheels in different manners. We can help you work through the numbers and inspect the car to determine if there might be any fit issues. We also have the ability to roll fenders and perform other modifications if needed to fit the wheel and tire package of your dreams.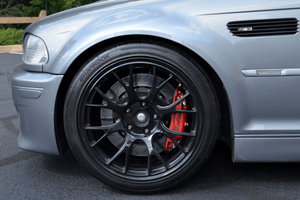 Everyone will have a different opinion on wheel styling. Because of our relationship with premier wheel vendors, we offer an expansive range of style, color and finish options. The style and goal of your car does rely on your personal preferences. We will work with you to find that right wheel to suit your needs. Then determine all the measurements needed to order the proper setup for your car. When the wheels arrive we will mount them on our "Touchless" mounter and then follow it up with a proper RoadForce balance.