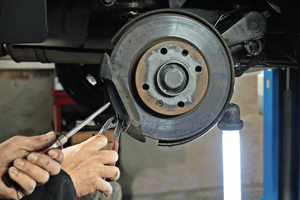 While RRT is capable of performing almost all services and repairs on your BMW, Mercedes, Audi or Porsche, there are some that are more common than others. There are some repairs that RRT is known for as the best place to bring your BMW for that particular service.
Below are some of these items. Keep in mind, that just because you might see your make or model here, doesn't mean that you will need to have that particular item repaired on your vehicle. But you can rest assured that because of our extensive experience with these problems, we can quickly diagnose, identify and repair these trouble spots.
All of our service work is backed by a minimum of 12 month/12,000 mile warranty and in many cases longer. Explore some of the popular topics below for more information and insight on how we provide the best service you can receive.
Common Services That We Perform
Why choose RRT?
RRT Automotive and RRT Racing combine to provide a one stop shop for all of your service, maintenance, repair, performance upgrade and racing needs. Coverings BMW, Porsche, Audi and Mercedes, RRT Automotive offers competitive pricing and a 5 star reputation backed by almost 20 years in the business.
12 Month/12,000 Minimum Warranty
Convenient to Dulles Airport
German Car Experts
Oil Service
Fuel System Repair
Exhaust System Upgrades
Cooling System Maintenance & Repairs
Electrical Diagnostics
Starting and Charging Repair
Wheel Alignment
Factory Diagnostic Systems
ISTA, PWIS, Autologic and more!
OEM parts
Brake Repairm Service & Upgrades
Air Conditioning Repair
Touchless Tire Mounting
General Preventative Maintenance
Spark plugs and Ignition System Repairs
Carbon Cleaning / Intake Manifold Service
Suspension and Coilover Installation
Corner Balancing and Race Setup
Valve Adjustments
Event Technical Inspections
and much, much more!