We Understand Performance
Installing performance upgrades can mean something different to everyone. To certain people, performance is acceleration, pure horsepower. To others, performance means rounding the track circuit the fastest. Some people are looking for the best handling available, the ultimate canyon carver. Still others want a balanced car, not built to extremes but to perform better all the way around without losing the character of the original. Or maybe you are just wanting to improve the look of your vehicle? Let RRT help you select and install your performance upgrades today.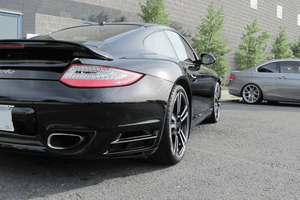 Performance Without Compromise
At RRT we hold ourselves to a standard that doesn't allow for something to be "good enough". Just because a part bolts on or physically fits doesn't mean that it fits properly. We believe that most of the time, a part should fit like it was made by the vehicle manufacturer. Too many times we have heard, even from aftermarket manufacturers, that you just need to "cut a little" or trim this or that. We think the manufacturers should take the time to research and develop a product that fits properly and works well. There are always going to be situations where a component will have to be modified to work, but we believe that those modifications should be done because there is not any other alternative, not because a company wanted to save a dollar by using a cheap connector or a more inexpensive intercooler core and the list goes on.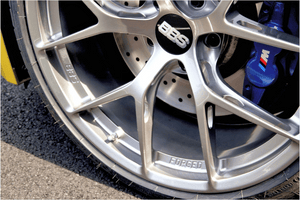 Wheels & Tires
A proper set of wheels can "make or break" a car. If you are building a track machine the right tire contact patch and compound can determine whether you win or lose a race. If you are looking to dress up your daily driver, the proper combination of looks, performance and durability is necessary. For the all out show car, getting the right stretch or lip can be the difference between taking home a trophy or not. RRT has years of experience helping customers choose the right wheels and tires to suit their needs.
Brake Upgrades
Without brakes, it doesn't matter what other upgrades your car has or what condition any other part is, because you can't drive your car. There is a saying in motorsports, "If you want to go faster, buy better brakes".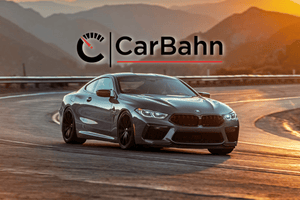 Carbahn
CarBahn is a leading producer of BMW and Mercedes tuning software and high performance parts.
Steve Dinan, CEO and founder of Carbahn, is a well-known pioneer in BMW and Mercedes software tunes. Increase your BMW or Mercedes power and performance safely with Carbahn's performance tuning software.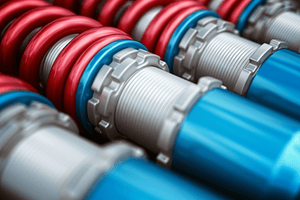 Suspension Upgrades
When RRT was founded over 12 years ago, we began as a suspension tuning, design and development company. Our years of experience have built a knowledge base that is hard to find elsewhere. If you are looking for the right suspension upgrades for your car we can help you determine that package.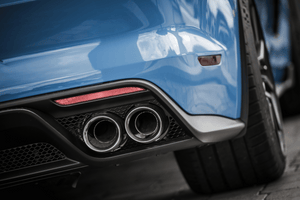 Exhaust Systems
Exhaust systems can add horsepower and torque to your vehicle. Most modern vehicles are tuned much better than their predecessors so gone are the days that an exhaust will add significant horsepower. However, gains of 5-20hp can still be realized. There are other performance benefits as well. A more free flowing exhaust can increase throttle response & if it is a turbo car, the turbos will spool more quickly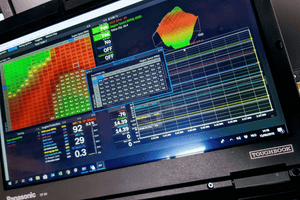 ECU Tuning
There are many different ways to increase power through ECU tuning. The simplified explanation is that most manufacturers will leave some room in their tune. Sometimes this is because of not wanting to encroach the mechanical limitations of the engine. Other times it is to meet certain emissions requirements or even for "political" reasons. ECU tuning involves modifying the fuel and spark maps of an engine.
Welcome to RRT Appointment Booking


To enhance your experience, we've moved to "BY APPOINTMENT ONLY." This change ensures we can provide dedicated attention to your needs and offer the best possible service.

Booking an appointment is easy:

1. Use Our Online Form: Please fill out the form below, providing your vehicle information and specific service appointment details.

2. Email Us: If you prefer to contact us directly, feel free to email us at info@rrtautomotive.com We're here to assist you.

Appointment Confirmation:
After you've submitted your request, our team will review it and confirm your appointment within one business day.

NOTE: Currently, we are booking appointments approximately three weeks in advance. Rest assured we'll do our best to accommodate your request.

Business Hours:
Monday - Friday: 8:00 am - 5:00 pm
Saturday & Sunday: Closed

Thank You for Trusting Us: We appreciate your trust in RRT. We're committed to providing exceptional service during your appointment. If you have questions or need assistance, please don't hesitate to reach out.
Map
23700 Overland Drive
Sterling, VA 20166
(703) 661-4222
info@RRTAutomotive.com
Monday - Friday, 8am - 5pm
Saturday & Sunday, Closed