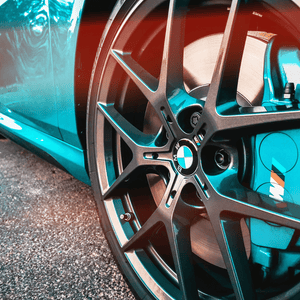 From Grocery Getters to Track Monsters
RRT services your car to ensure that it will always perform the way you want it to regardless of what driving means to you.
Our Focus on Repairs & Maintenance
While we field and support race cars from club racing to Grand-Am, the core of our business is maintaining daily drivers like yours. RRT offers the personal attention and savings of an independent garage, combined with the technical expertise and high-tech diagnostics to rival any dealership service center. Our service technicians are highly trained and have a passion for keeping your automobile running well and because we utilize OEM parts, techniques and tools, RRT doesn't cut corners. Our focus remains solely on providing the best repairs & maintenance services possible to ensure that you can enjoy your car.
Third Party Warranties
RRT is proud to work a number of third party warranty companies. We can initiate the claim, diagnose the work needed and work with your provider to ensure the smoothest possible repair. If there are any expenses that would not be covered by your provide you will be immediately notified before any additional work is completed. If you are shopping for an extended warranty, we are also more than happy to help you decide which one would be best for your vehicle.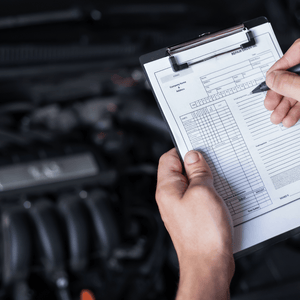 Interested in some of the common repairs and maintence that RRT performs? Click here to find out more.
Our Warranty
All of our repairs & maintenance work comes with a minimum 12 month/12,000 miles warranty. Some parts do carry longer or lifetime warranties. Please visit us for more details.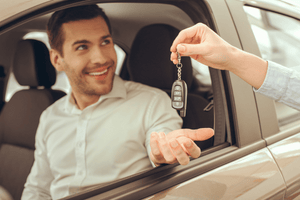 Need a Rental Car?
We are partnered with Enterprise Rent-A-Car to provide our customers with alternative transportation while their cars are under service. As advertised, Enterprise meets you at RRT and drives you back to their location (three miles away) to complete the paperwork. On the return trip, simply leave their car at RRT when you collect yours. If you would like to setup a reservation ahead of time, call 703-464-3391 and let them know RRT sent you!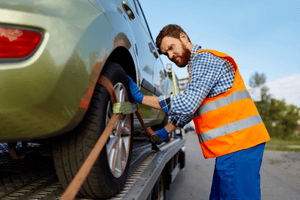 Have a Breakdown?
Have a breakdown? Just because you might have to call for a tow does not mean you have to settle for the closest repair facility to your point of tow. AAA Plus members get 100 miles of free towing, with Premier members getting 200 miles. That gets you from Philadelphia from the north and the North Carolina border from the south. RRT works closely with Ashburn Towing and Storage. If you need a tow please give them a call at 703-585-8770. They are great guys that are very careful with our client's cars and know how to get to us.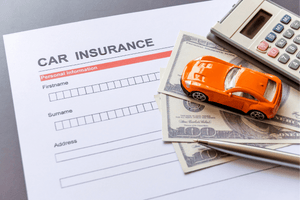 Car Insurance Claims
Our relationship with D&V Autobody allows us to repair accident damage completely. This ensures that you do not have to settle for average body shop mechanical repairs. We will work with your insurance company to guarantee that the mechanical repairs are completed correctly and D&V Autobody's expertise in body repair ensures that your car will look better than it was. If you have recently experienced an accident, contact us to discuss what the best options are for your repairs.
Welcome to RRT Appointment Booking


To enhance your experience, we've moved to "BY APPOINTMENT ONLY." This change ensures we can provide dedicated attention to your needs and offer the best possible service.

Booking an appointment is easy:

1. Use Our Online Form: Please fill out the form below, providing your vehicle information and specific service appointment details.

2. Email Us: If you prefer to contact us directly, feel free to email us at info@rrtautomotive.com We're here to assist you.

Appointment Confirmation:
After you've submitted your request, our team will review it and confirm your appointment within one business day.

NOTE: Currently, we are booking appointments approximately three weeks in advance. Rest assured we'll do our best to accommodate your request.

Business Hours:
Monday - Friday: 8:00 am - 5:00 pm
Saturday & Sunday: Closed

Thank You for Trusting Us: We appreciate your trust in RRT. We're committed to providing exceptional service during your appointment. If you have questions or need assistance, please don't hesitate to reach out.
Map
23700 Overland Drive
Sterling, VA 20166
(703) 661-4222
info@RRTAutomotive.com
Monday - Friday, 8am - 5pm
Saturday & Sunday, Closed